24 carat gilt very high quality for memorial plaques.
Page : 1

We propose you a real gilding very high of range realized with gold leaf 24 carats 1000/1000
This stainless gold is free of copper, brass or other oxidizable metals.
The gilding is professional with over 30 years of experience, the fixing of gold is made on the basis of special synthetic resin exterior engraving.

Our gilding is the reference of the French market.


Customize a gilded memorial plaque.

Customize memorial plaques below :
Change plaque or material, change patterns , sizes , texts , add your photos ...
The customisables models below are only a small part of the creative possibilities.

Rating :

9.9 / 10 - 26 reviews collected by Google.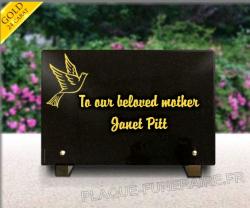 Material : Engraved granite

H. 20 x W. 30 x Th. 2 cm, 4.5 kg

238 Euros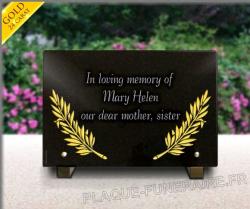 Material : Engraved granite

H. 20 x W. 30 x Th. 2 cm, 4.5 kg

310 Euros
All the gilts we do are made in
24 carat gold 1000/1000th.
This quality is very rare on the market because you will find 22 carat gold leaf in the best cases.
"Regularly, it is mentionned ""gilt with fine gold"" which means they don't communicate the quality of gold, this lack of "
informations hides in general one of the worse quality.
Why is this quality of gold so important ?
The more a gilt has various material in his alloy, the more those material will become oxidized over time.
A gilt paint doesn't contain gold but brass and copper, the colour of this paint turns into brown in 1 to 2 months
when it is put to the outside air. The more the ambient air is polluted, the quicker the colour becomes dark brown and does drips on the stone.
For the others qualities of gold : 14, 16, 18 and 22 carats, the oxidation will depend with the material attached to the gold and the air environment.
At RENAUD Gravure's we always use 24 carat gold thus our gilt are stainless !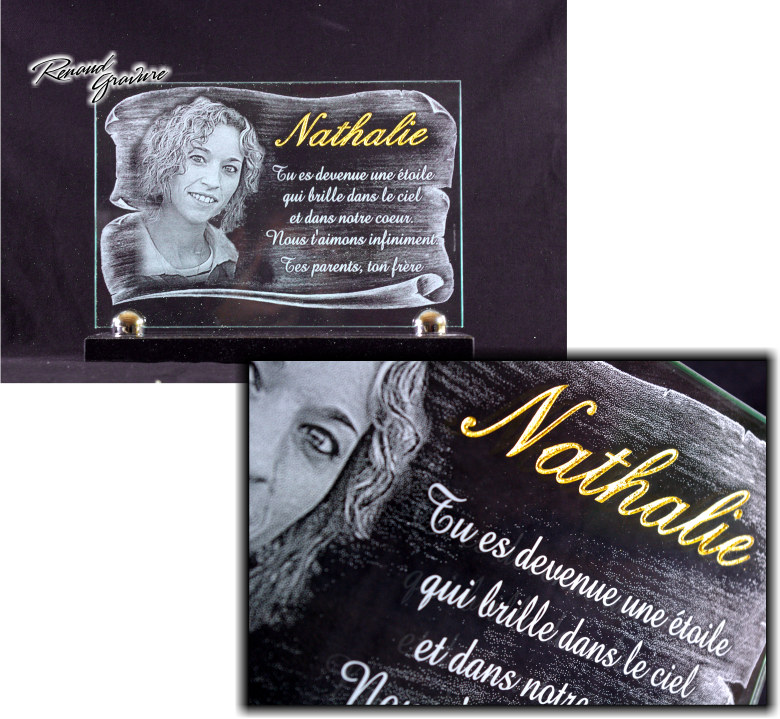 Below : Burglarproof glass plaque engraved and gilded with 24 carat gold leaf
Photo of a customized memorial plaque with engraving, portrait of art and gilt with 24 carat gold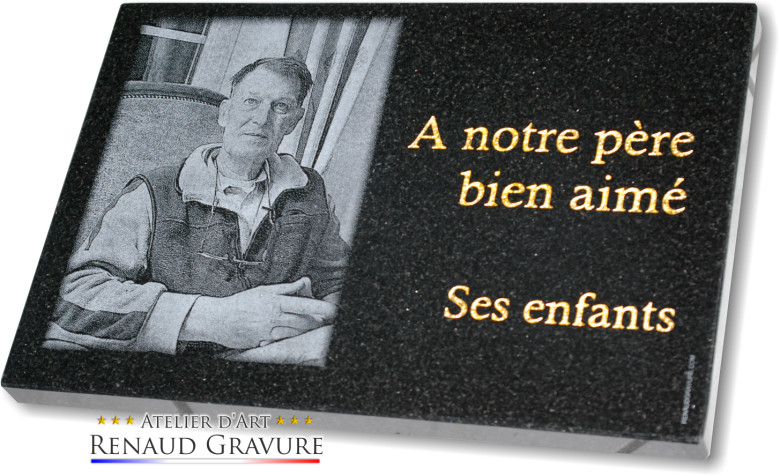 Below : Granite engraved plaque and gilded with 24 carat gold leaf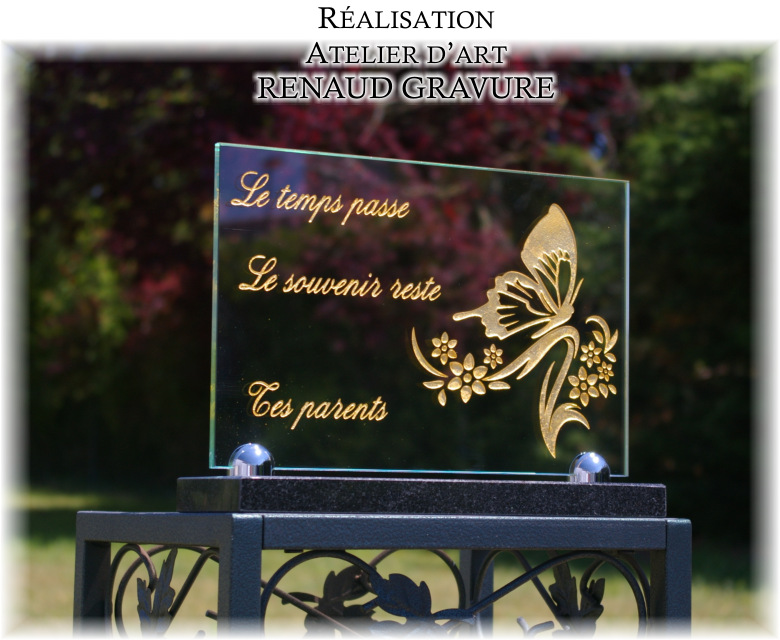 Above : burglarproof glass plaque engraved and gilded with 24 carat gold leaf



Our references :




Jewellery Cartier, National Monument Consevation Center, U.N.E.S.C.O.,
Versailles, Embassies & Consulates, French Academy,
The Sorbonne (Paris), Woods TV, CNN, Town hall of Paris, Nice .../p>