Memorial art plaques : 25 years of experience

Global recognition.



Art Workshop RENAUD Gravure is pleased to work for leading companies:
Bijouterie, joaillerie CARTIER France et Monde.
U.N.E.S.C.O.
Académie Française
Ambassades de France, ministère des affaires étrangères.
Centre des monuments nationaux (ex. Monuments historiques)
Cabinet d'architectes Wilmotte & associés SA
Marie de Paris, Nice, Cannes, Marseille etc.
Groupe Pierre & vacances, Total etc.

The French specialist of artistic engraving.

At Renaud Gravure, we do not produce bottom-of-the-range products. We make only the most beautiful plaques and most resistant engraving.
All plaques are made with high quality materials selected to withstand outdoors over the years.
All our funeral plaques are polished on the sides , this finish is essential for a high-end product.
RENAUD Gravure is the best workshop of the engraving art , engraved portraits and art decoration
for glass, granite, slate and for direct sales to individuals.
The company is listed and approved on the art market by Drouot Cotations Paris,
it was also awarded the prize in 2012 Stars & crafts .

Renaud gravure has this specialized website for personalized memorial plaques but
he has also another website specialized for inauguration and professional plaques
you can find on the site :www.RenaudGravure.com.
Jocelyn RENAUD born in 1969 in Rouen. Son of stone-cutter/sculptor,
this artist engraver has been registered & rated by Drouot Cotation Paris since 2002 .
"Multi- graduated for engraving on stone, marble and ornamentation; he is also the inventor of new"
techniques certified by the I.N.P.I . with the issue of a patent of invention in 2007 .
More recently , he also received the award 2012 Stars & Crafts .
France 3 , M6 and Odyssey (Canal +) have made TV reports about the artist.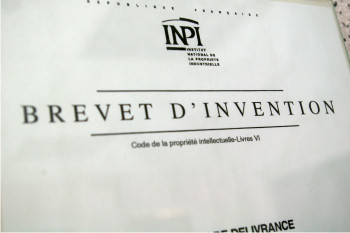 -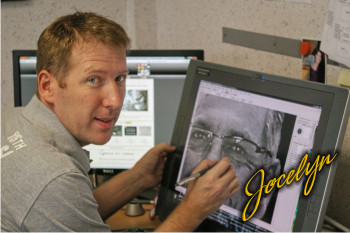 A staff close to its customers :

In the business of the memorial, it is essential to be close to its customers,
to answer to personal requirements,
to give advices and to quickly answer when the demand is urgent.
This is why our advisors
are in touch with you and are pleased to assist you.
What could be more rewarding than to satisfy a customer in these moments of grief so difficult to overcome.
The manufacturing stages :
An email will be sent to you at every stage of the production of your order:

"| verification | Manufacturing : sculpting, engraving and gilding | rilling, packing | Shipping |"


The pioneer of memorial plaques on the web.
After years of work in subcontracting
for the undertakers and memorial marble mason of France.
Jocelyn RENAUD decides to offer its expertise directly to individuals by creating his first website.
In 1997 the idea of suggesting memorial plaques to individuals via the Web is new.
The website is a great success .
Requests for estimates and personalized graphic studies arrive in numbers and very quickly
it becomes difficult to meet the demand.
Creation of the first online software of making up
for memorial personalized plaques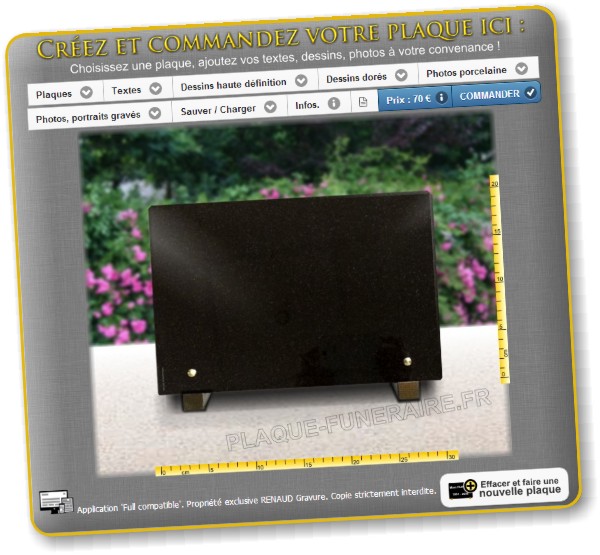 During the year 1999 Jocelyn RENAUD creates his online software
to allow users to create themselves their own memorial plaques
by having a visual in accordance with the funeral plaque and
a firm and fixed price calculated in real time.
In 2014 this program has been totally re- written to be more intuitive and compatible with tablets and computer of all brands.
No surprise, your budget is respected.
You can add as many patterns as you wish, or remove one or several patterns to reduce the price .
More simply, it is also possible to reduce the size of a pattern to reduce the price.
It is also very easy to import a photo to engrave a portrait of art on your funeral plaque.
( Each portrait is worked by the artist engraver Jocelyn RENAUD, registered on the art market )
We also offer 19,600 combinations of porcelain pictures to stick on the funeral plaque or sold alone
It's simple and everyone can make a customized memorial plaque for his taste while respecting its budget.
The payment is secured and encrypted , it can be done by credit card, PayPal account or bank transfer
For metropolitan France the delivery is free !
So there is no additionnal cost to anticipate during the finalization of the order !
Porcelain photos very resistant and pretty :
We get enough of seeing the same photoporcelains in memorial parks.
No change, no personalization allowing to have something different ...
Renaud Gravure took things in hand ...
You now have a tool to customize yourphotoporcelain
with not less than 19,600 possible combinations!
Artistic creations that go around the world.
Dubai, Miami, Frankfurt, Seville ...
Sculpture, glass engraving is a passion for Jocelyn RENAUD .
Creation of carved glass tables, artwork
"unique for their desing and their technical performance;"
exhibitions in art galleries have emerged naturally.
Artistic works have been exhibited in Dubai, Miami or Seville , Frankfurt etc.
The art of engraving outside the funeral :
Renaud gravure also produces beautiful inauguration plaques for important ceremonies.
Design an inaugurative plaque on the website with visual in accordance and prices in real time.
We also create your professional plaque of burglarproof glass, natural stone or slate .
We also have a great success for our commemoration plaque of natural stone slabs , burglarproof glass,
natural slate or in black granite.
For those different ceremonies, we provide three-coloured ribbon, gold scissors and cushion.
House plaques in engraved stone :
Our know-how would be underexploited if we don't propose a home plaque in natural stone !
Our range of home plaques presents you slate plaques, glass home plaques,
or in natural stone, just as white marble of Carrara.
Every home plaque is unit engraved , the engraving is performed in the mass, it is stable !
Media have participated in the company's success :

Engraved glass & glass sculpture.
Some pictures of prestigious works :
Cold glass sculpture , gilt 24 carat, diamond inlay.
Artwork in carved glass Verrelight (Patent ) .
Some pictures of prestigious works :
Cold glass sculpture , icing and Verrelight process .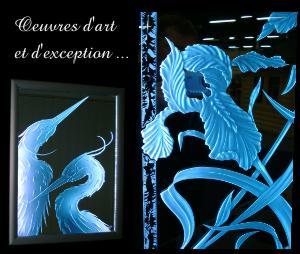 -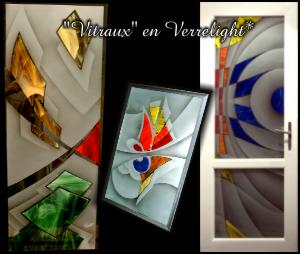 You can find the official listing on the website: Drouot Artists Listing