Custom Memorial Plaques


Full Customisable, Price in Realtime. UK & Worldwide Delivery.
Really Artistic engraving for Cemetery since 1997.
Granite & Glass Engraving Top High Quality. (Without laser or paint).


Specialized for artistic engraved portraits and photos. (Comparative here)
Engraver artist rated by Drouot Cotation on the international art market.

25 years of experience - Qualified : stone carver + embellishment engraver + monumental mason
Guaranteed engraving
+ 50 YEARS


Engraving in the mass




resistant eternally.



Study before engraving


For photos & portraits



Artistic touching up


by a qualified engraver,




rated & registered




by Drouot Cotation Paris



Patented Process


created by :


RENAUD Gravure

Ultra Resistant Glass


doesn't explode and resist to frost



Granite 1st choice


extreme resistance



Gilt of 24 carat gold





High quality engraving, for 'In loving memory plaque' for cemetery and headstone.


RENAUD Gravure has been designing and creating personalised memorial plaques since 1997,
using various ancestral techniques, new technologies and top quality materials.

We know our customers want to order custom memorial plaques online in a simple and hassle free manner,
so we do our best to make the process enjoyable.
Engrave your message into the granite surface for eternity.

Our engraved and carved photos are really engraved in the stone and the quality is very high for all photos.
We are artists and our work is artistic. We are number one in France because we are really professional engraver since 1997.
Our engraving is full inalterable guarantie for the eternity because
it's not a laser marking or printing,
but our engraving is really sculpted in the granite !




Our engraved headstone plaques are fully personalisable.


Customisable Memorial Plaques with engraved photos.
While most memorial plaques for headstone are all about poems,
dates and life details, the custom funeral plaque or
'in loving memory plaque' with photo is gaining popularity.

A portrait, drawing or other picture is always more personal and more touching than a funeral text.
A picture is worth a thousand words.




Jocelyn RENAUD, engraver artist approved on International Art Markets by 'Drouot Cotation Paris'


Order your Photo Memorial Plaques Now at Plaque-funeraire.fr
We are specialized for engraved, customized and personalized memorial plaques with photos, portraits, pictures and illustrations.


Consult authentic opinions of the previous clients :
| | | |
| --- | --- | --- |
| | | Authentic opinions: Click here |




A matchless longevity !




Evidences of a perfect resistance, the oldest granit engraving date from more than 4500 years !
We use the black granite, the hardest in the world .
We are professional engraver, our engravings hollowed in the mass are guaranteed totally stable.
Products of top-of-the-range quality guaranteed without plexi, PMMA, or printed glass,
without laser tracing, without serigraphy and without sticker.



Creation

online with view

photo realistic.
1000 motifs high quality available online
Black granite of 1st choice, polish bright face and sides.
Manufacture within 10 working days*
Real engraving stable in the mass.

Fixed price calculated in real time.
Free delivery in metropolitan France and +
Genuine glass burglarproof and stable
Real artistic work on photos by a professional engraver thought by Drouot Cotation.
Cost 'direct workshop' the lowest.


| | | |
| --- | --- | --- |
| Exceptional special offer : 195 € | Exceptional special offer : 195 € | |

We create our own models and drawings in order to suggest you unique works
much more beautiful than the item of the classic trade.
By using our making up software on-line,
you could create your memorial plaque, choose motifs among the wide collection suggested and sorted by themes.
All the fields are broached : music, religion, angel or flowers…
more than 1000 artistic drawings will let you create a very customised work.
The firm and set price is displayed permanently and recalculated in real time at each modification brought to the project.
You won't have any surprise about the cost all the more as the delivery is free
for metropolitan France.
Our creations are unique and we defend them :

To defend his creations, his existence and his reputation,
Renaud Gravure systematically sue the copiers and make them pay compensations.
The use of photos, drawings or any copy even partial belonging to Renaud Gravure is strictly forbidden




Create your personalized memorial plaque

With our configurator !

Photoreaslitic display and calculation of the price in real time.

Glass or granite, patterns, photoporcelain, text, etc ...
Create your memorial plaque on line :
Use our configurator on-line, choose a material : Black granite high quality or burglarproof glass,
in version to put or to fix, without drawing or with a parchment, decorative borders etc .
Also choose among hundreds of motifs to arrange as you wish, import photos to engrave,
or choose a photoporcelain ! You are totally free for your making up and for your budget !
You can also customise from suggested and sorted by themes models.
Why choosing RENAUD Gravure :
You desire a beautiful memorial plaque, something else that chinese or indian items we found everywhere,
but you never have found a professional living up to your wishes …
Probably, ugly things have been proposed to you, out of price…
At Jocelyn RENAUD, artist engraver
rated on the international art market
,
you will find a customised art engraving at
quite fair prices.
.
With his
25 years of experience
as an
embellishment engraver, portraitist, sculptor and
his company created in 1997,
individuals
finally have
access in direct to a professional
formerly subcontractor of
undertaker's and monumental mason yard and the great west of France.
We are specialized in memorial engraving precise and resistant
for the manufacture of your tombstone to put on monuments in memorial park.
During a death or a burial,
you can consult the site and create yourself a customized funeral plaque while
controling perfectly your budget.
We propose you funeral items at very low prices considering the unequalled quality
of our stone or glass engraving.
We are both manufacturer and seller. So our prices are at the lowest !
Delivery in emergency
You can ask an emergency treatment of your order if you desire receiving this one within 4 or 6 days.
In this case, contact us by phone to know the clauses.

Genuine stone carving,
without selfadhesive, laser tracing or serigraphy.




This few informations are essential to compare both prices and the quality :


Our engravings are truely carved in the stone or in the glass, so stable.

It is not the adhesive or laser tracing as we often found on the internet,

neither it is serigraphy or digital printing.

As a stone engraver with more than 25 years of experience :




We engrave your customised memorial plaque by mixing ancestral techniques

to our late innovations ( Patent INPI),

to let us get a memorial engraving ultra precise, stable to a fair price.
The recognition of an unusual company.

The company innovates, invents new techniques and owns a patent of invention granted by the I.N.P.I.

"Object of different televised, radio reports or publications;"
RENAUD Gravure is recognized for his exceptional quality
of his konw-how in engraving of genuine glass and natural stone.
The company also makes expertise for courts.
Really recently, the prize Stars et Métiers has been awarded to the company for its exceptionnal qualifications listed above.
They have confidence in us, here are some references :


The free delivery

The transport is free for metropolitan France.
.
The parcels are perfectly protected.
The packing is made thanks to polystyrene shell made to measure and extremely resistant.
The carrying is sure and respectful ( private carrier).
The delivery is confided to a professional : TNT Jet-Service or UPS with a carrying within 24 h, without losses.
The delivery is available in Relais-Colis or at home.


A free forum, an independant rating.
A forum RENAUD Gravure opened to everyone for a total transparency..




On our forum, our clients have the kindness to let their assessment just

"as their email to prove that these messages are real and not ""invented""."

Because, before ordering, it's important to have confidence in the provider and

it is reassuring to know the feeling of the previous clients.




We thank once more our clients for this capital gesture which establish a confidence relationship.

* Free delivery for :
Metropolitan France
Calculated cost in real time in the configurator and varying according to your personalization.

Renaud Gravure
2 rue de la Chênaie

-

49460

Cantenay-Epinard

-

France
+ 33 (0)2 41 32 14 13
info@renaudgravure.com
http://www.plaque-funeraire.fr
plaque-funeraire.fr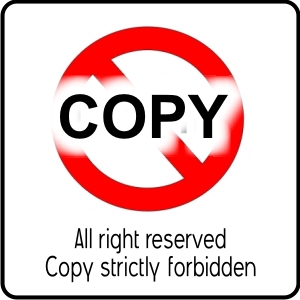 Carefull, illegal and mediocre copies of our graphic works has been found on the internet
Thanks to not encourage counterfeiting and the copy of graphic works because they prejudice to creative comapnies.

Graphic works and registered and protected programs in our bailiff:
FRADIN TRONEL SASSARD et ASSOCIES - 1 quai Jules Courmont - 69226 LYON CEDEX 02
Technique innovations protected by Invention Patented INPI
Copyrights about programs, protected by COPYRIGHTDEPOT.COM Member # 00049656
Registered company officially by Drouot Cotation.
All our works benefit from automatic and international protection of rated copyrights.
The company RENAUD Gravure doesn't accept any exception and sue systematically the offenders.